Add-On Fee Options Available to Trailer Providers
Neighbors Trailer has so much to offer as a trailer rental marketplace.  We have rolled out a new feature that we think everyone will utilize.
Now, trailer providers can list an unlimited number of add-on items and fees.  Such items may include:
Delivery
Pickup
Straps
Chains
Ball & Mount
Weight Distribution Hitch
Locks
2nd Spare Tire
Damage Waiver
Insurance
Mileage
Any of the add-on items the trailer provider chooses to offer can be selected, as an option, by the customer when they book their rental.
Add-on fees will provide the trailer owner the ability to earn additional income.  This will also offer an added level of convenience to customers.
If you have any questions about how to use add-on fees in your listing, please contact us.
Did You Know We Get Over 1100 Trailer Rental Leads Per Day?
We want to send business your way!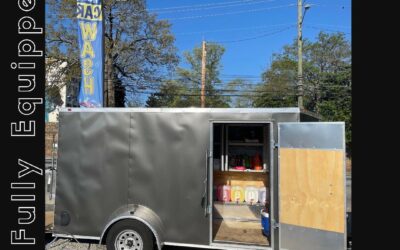 Setting up a car wash and detailing business typically requires a massive investment, but if you are based in Atlanta, GA, and willing to think outside the box, there's a great opportunity for you.