Car Trailer Rental in Woodbridge VA
If you find the need for the occasional use of a car trailer, renting may be your best option.  The cost of purchasing a trailer, finding a place to park it, and the maintenance to be performed, are all issues the new trailer owners must consider.  At Neighbors Trailer we have eliminated all of these issues.  Neighbors Trailer has the lowest cost trailer rentals, on average, and you can leave the maintenace and storage to the owner.
Check out this 18 ft car trailer rental in Woodbridge, VA.  This very well built trailer was manufactured by Big Tex.  It's an open car trailer with a 5090 lb payload.  The trailer includes 4 foot ramps and a dovetail for easy loading.
This car trailer rental is extremly versatile.  It's a great trailer to haul cars, small trucks, small tractors, ATV's, side-by-sides or just about anything that does not exceed the weight specifications.
This trailer can be rented for only $110 per day.  Prices are subject to change without notice.  According to our research, this was the lowest price we could find for a car trailer rental in the Woodbridge, Virginia area.  You can rent this trailer today by following this link and click on the rent button: 18′ Open Car Trailer for Rent – Neighbors Trailer
This trailer requires a 2-5/16 inch ball.  A loaner ball may be available, if needed.  Don't forget to bring 2 forms of government issued ID, including a valid driver license, and proof of insurance.
This car trailer is owned and rented out by David T.  David, like many trailer owners, has decided to rent out his trailer when he is not using it as an additional source of income.
If you are a trailer owner, trailer dealer or a trailer rental company, you can list your trailer for free on NeighborsTrailer.com
Did You Know We Get Over 1100 Trailer Rental Leads Per Day?
We want to send business your way!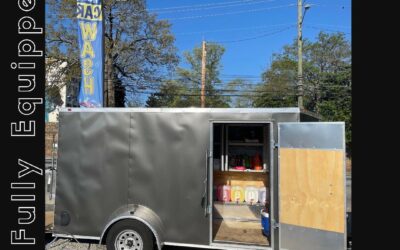 Setting up a car wash and detailing business typically requires a massive investment, but if you are based in Atlanta, GA, and willing to think outside the box, there's a great opportunity for you.